Ok, guys, here goes. Bear with me as I figure out posting pics and slowly update work done vs. work in progress. It'll take a while I'm sure.
Backstory first - I've had this car since February 2011 if memory serves. I found it on CL on a Sunday morning, called the guy at 7 a.m., and it was home with me by lunch. Little did I know, until I got to digging later, that this was three same exact car I pestered a local guy to sell back in '93-'94, and he wouldn't sell.
Initial plans varied from a 408/MII setup, gassed, you name it, I thought of it. Eventually I settled on a 351C/TKO/4 link/stock front kind of plan and pursued that for a few years, even building my own long tube 351c headers/ etc. In the end, the 351C proved way too aggravating for my sanity, and I decided a full roller 331 would better suit me. That brings me almost to the present, with huge parts left out, of course, which ill try to catch up as I go. More to follow -
Dan
Here's the day it came home -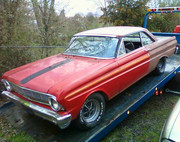 Majority of rust repair/ body repair complete -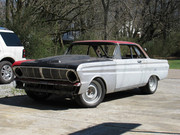 Stripping -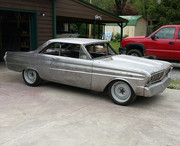 Current state.