Posts: 1811
Joined: Sun Nov 23, 2014 9:29 pm
Location: Lexington, SC
---
Jim,
I saw the listing for this car a while ago. I agree with the article that the car did not have curb appeal and most people would just walk past it. I think it is a neat car, almost better than if it was a Cyclone.
My cousin was one of the other people who ordered an R code Caliente in '67. He raced it for a while then it went to a few other owners before it disappeared.
A couple of years ago it surfaced:
http://www.hotrod.com/articles/ultrarar ... -chickens/
( note the dealer logo on the trunk on the '67 and on the picture of my '64 I attached.)
Since the article the owner has past away, I heard his son still has the car. Although it is in rough shape it still is a car that I have always been attracted to.
Jim Garbo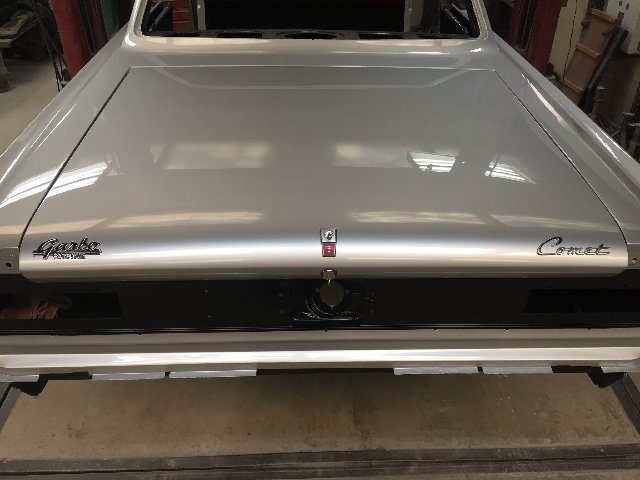 '64 Cyclone
---
The guys that "know" and would have bid on the car had to know the car was on the block.The low curb appeal and Merc vs Ford wouldn't have made any difference IMO.I don't think the car just slipped out of obscurity to the auction...and it was a charity deal according to the comments which usually enhances prices.There had to have been some issues.These cars just don't slip through the cracks.
---