It's casual entertainment, we aim to please-----------------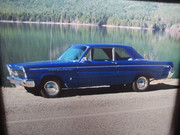 ---
Well the photo didn't work. Here is what I have C5AE-6015E and above I believe is a date code 6L17.
It's casual entertainment, we aim to please-----------------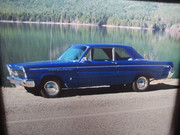 ---
Site Admin
Posts: 4128
Joined: Sat Nov 01, 2003 8:17 am
Location: Missouri, Ozarks way North
Contact:
I think the date would be November 17, 1966 (6L17)

My book says that motor is a 1965 427 Side Oiler. (C5AE-6015-E or H)

I just am giving you what a couple of different books I have say they are.

See Ya,
Mike
64 Comet 202 Sedan, My first car, I have owned it since 1979!
Performance rebuild on a
BUDGET
- Installed; 250-6, T-5, 8.8 LSD, MII, Air Ride - Whatever I do it will be awesome!
---
My vin decodes as the car being built September 18. I am guessing that would have to be 9/18/64 for the 65 model year.
The way I decode the casting numbers on the block it is a 289 built November 17 of 1966 so it could not be original to the car.
Not positive but it would be cool if it was a 427 side oiler. Im just trying to determine what is in the car.
The vin decodes as a 289 A code car as well.
It's casual entertainment, we aim to please-----------------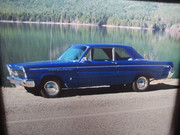 ---
---
My 65/66 289 is out of the car and on the motor stand. Neither person in the photo is me.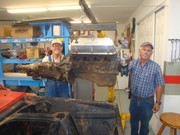 It's casual entertainment, we aim to please-----------------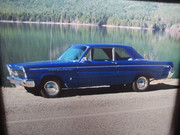 ---
Posts: 1879
Joined: Sun Nov 23, 2014 9:29 pm
Location: Lexington, SC
Since neither of them is you, I hope these two guys helped you pull it, and aren't a couple of thieves making off with your engine and tranny?
Jim
---
They are a couple of car guys who I trade work with. I'm painting a bronco for the guy by the transmission.
It's casual entertainment, we aim to please-----------------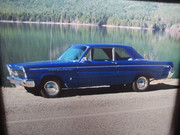 ---
My Cyclone has a 289 T-10 4 speed with a broken aluminum bellhousing. Looks like someone ran it up over a curb and broke the bottom half off the bellhousing #C5DA-6394-A. I searched the part # and found and bought a pristine (per photo) exact replacement. One more part acquired. Now I am needing to find a complete set of 65 taillight lenses which appear to be unobtainum at this time.
<a href='
https://postimg.cc/qtgJyC06
' target='_blank'><img src='
https://i.postimg.cc/qtgJyC06/DSC01181.jpg
' border='0' alt='DSC01181'/></a>
It's casual entertainment, we aim to please-----------------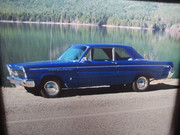 ---
347, 4sp, 9'' 215-60-15 - 29-15.0-15
---
Thanks for the response! The link on that site shows only one side available. I may be reading it wrong.
I would be interested in your driver quality ones if they are available. Can you PM me photos?
Thanks-Douglas--
It's casual entertainment, we aim to please-----------------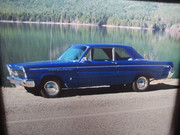 ---
347, 4sp, 9'' 215-60-15 - 29-15.0-15
---